Latest updates featuring Kimberly Gates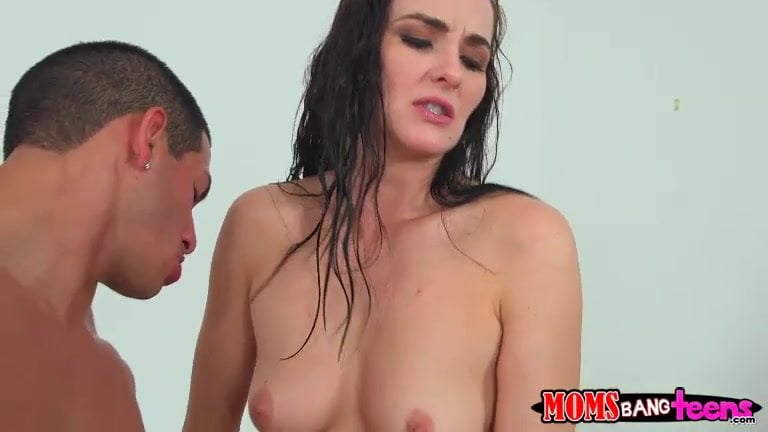 Bianca came home from work to find her step daughter and boyfriend studying for an exam. Bianca got fresh as she always does and moved in on Tony. He locked onto her vibes. Kimberly tried to explain to Tony how forward Bianca could be and not to worry. Tony had other thoughts and made an excuse to get upstairs where Bianca was. He creeped in and found her naked in the shower. He was being a huge pervert, as his girlfriend was downstairs wondering what was taking him so long. Kimberly got worried and went to investigate. She caught her boyfriend completely red handed. Tony tried to explain, but Kimberly wasn't buying it. Bianca took control and was going to make sure everybody was on the same page. She wanted to make sure Tony knew how to keep a girl happy. She got him on his knees and his face in between her legs. Kimberly rolled her eyes, for she knew this was nothing new with her step mom. Tony was in pussy heaven. He got both of them nice and heated up. Bianca swallowed his cock whole. She was so far down on his shaft, she had his balls smashed up against her face. They continued in the bedroom, as the girls rubbed their pussies together for a pussy explosive good time. After the little display of pussy power, Tony put on his own performance. He pounded Bianca good, as she came a few times over. Then he laid back and let them finish him off.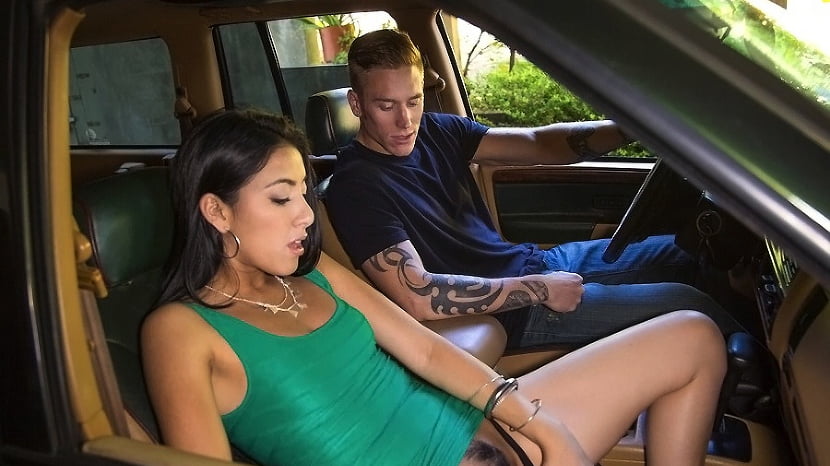 I heard a car pull into the garage about a half hour ago, but no one came to the door. When I went out to the garage to check it out, I saw a hot slender Latina named Kimberly. I knew the guy in the driver's seat, and it looked like she was giving him a handjob. As I got closer, my assumptions were verified by Kimberly's hand wrapped around Richie's cock. It appeared she was just too horny to wait. The two quickly moved inside where Kimberly showed us how fiery she was as she sucked cock, and Richie ate her spicy ass. Kimberly continued to entice us by speaking in her Latin tongue while getting the hard fucking she was craving until Richie covered that tongue in cum.