Latest updates featuring Lucky Starr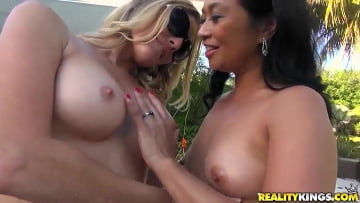 21st May
- Hanging out with Brianna this week we stumbled on a cute Asian milf that was lost and looking for an address. Turns out she was looking for a club Bri
anna was very familiar with, the local swingers club. We went and chatted with her beach side where she revealed she was interested in hooking up with a girl since she never had, Brianna of course was all about it and took her right home. You have to see these two hot ladies going off on each other, very hot.
...Read More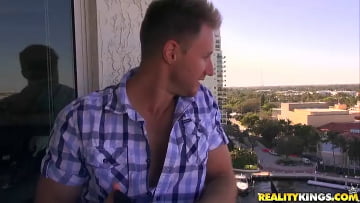 5th May
- Levi told Tony he'd watch after his Aunt, Lucky, when she got to Florida. Tony made it very clear, knowing Levi's reputation, that Lucky was hands off
. Levi respected this, but the cards just weren't dealt in Tony's favor. It seemed Lucky and her husband had recently started swinging, and she planned to visit a swingers club in Florida and wanted Levi's opinion on the sexy outfit she was going to wear. Levi was at the mercy of this seductive Asian MILF, and as much as he tried, he couldn't stop himself from having a taste of her spicy tuna roll. Lucky was seemingly conservative and a petite tight package that exploded into a sex fiend and showed Levi a thing or two, as she gets her swing on.
...Read More