Latest updates featuring Megan Sage
Megan Sage was reading a book while Avery Adair was sleeping. It was an erotic novel about curious girls. Avery felt that somebody was watching her and she stretched slowly while she was waking up. Yes of course she was curious, too. The girls started to kiss. There wasn't much patience for foreplay. Megan quickly kissed the nipples and went straight for third base. She licked a lot, then changed position licked more and put her finger in. Avery was moaning in enjoyment. The girls switched into a 69 with Avery on top. She was a little more adventurous, her tongue explored deeper and she started to lick that cute, little asshole. Time for some acrobatics. Avery went into a shoulder stand sticking her pussy right into Megan's face. With such easy access Megan obviously licked both holes. To minimize the complaints in the comments the girls started to rub their pussies together. Some call it tribbing, others call it scissoring. The two girls couldn't care less how people call it, they simply enjoyed each other. This was exhausting. The girls hugged, cuddled and kissed and guess now both of them would fall asleep.
Alyssa Cole was coming home to tell her roommate, Megan Sage, that she had some guys coming over to fuck. When Alyssa arrived there, Megan was dressed up in a sexy candy outfit. Soon after, they were kissing and undressing each other. Alyssa ate that outfit off of Megan and licked her sweet pussy up. They licked each others pussies and it was another great day of living together.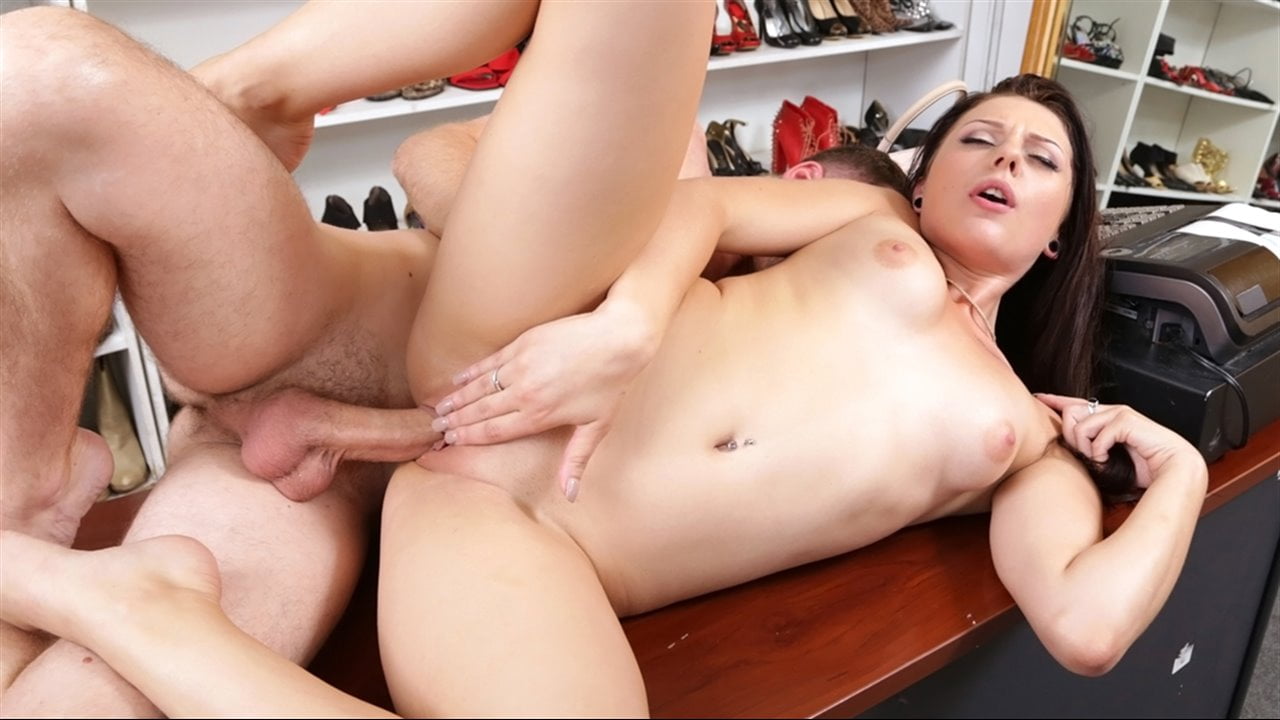 Another week of scoring a few hotties. The girls were top notch negotiators but we had the bands to make them dance. We went from having two of them show their moves on our portable stripper pole to a shoe store where we persuaded a big booty girl to give up the snatch for some cash. There were a few rejections but the amazing booty shaking, titty flashing and pussy pounding outweigh them.