Latest Updates Featuring Olivia Fox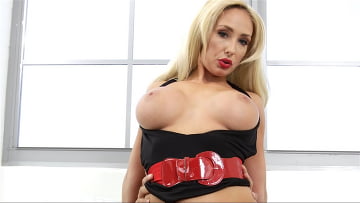 10th December
- Olivia was on the phone yelling at the incompetence of the people working under her and she sounded really pissed. As soon as she hung up, her assista
nt Ramon came in looking like a real slob. His shirt was untucked and his tie a mess. She started scolding him and fixing his appearance by adjusting his tie when she noticed how handsome he really was. She started feeling him up and made him a bit uncomfortable but this Big Tits Boss did not care. She pushed him right down on the couch and whipped out her massive tits onto his face for him to worship. She then got right down on her knees and took out his hard cock for a sloppy blowjob. Don't miss one second of this smoking hot blond bombshell showing her secretary who the real Big Tits Boss is as she rides and fucks him every way she pleases.
...Read More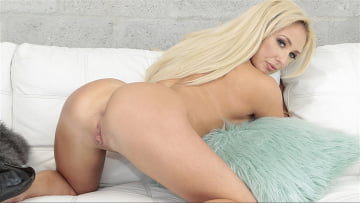 15th August
- Ramon grabbed his guitar and went out with his trusty camera guy to shoot a music video. They chose a a great location but it was on private property.
During the shoot the owner of the property, a hot MILF, interrupted them and advised them to leave immediately. Ramon seduced the beautiful big tit blond with his latin lover charm and persuaded her to be in his video. They went back to his loft for make-up and a wardrobe change. Soon after arriving, Ramon worked his magic and then went balls deep in Olivia's pretty pussy. He fucked her all over the place and then shot his load, with pinpoint accuracy on her left eye.
...Read More