Latest updates featuring Phoenix Marie

Phoenix was trying to get in a little RnR by cooling down and meditating after a pretty thorough workout. As she was doing her breathing exercises she was startled by her stepson Conor shredding on his guitar in the garage. She did her best to tune him out and focus on her meditation but she couldn't seem to do it. She stormed into the garage and demanded he stopped immediately. Conor was more than willing to oblige but she was so pissed off she made him go to his room. As he was walking she stopped him in the middle of the living room to really read him the riot act and, by chance, unintentionally touched his dick. She noticed he was hard and realized that he loved being scolded by her. She whipped out his dick and really started sucking his dick. From now on, it can only go one of two ways. Either Conor is going to make sure he gets in trouble more often now or he's going to be too ashamed and avoid getting in trouble ever again.
Phoenix Marie is back this week on MonsterCurves. She should be a regular here if you ask me. You can put her dirty mouth against any porn chick, and that in itself is a fucking turn-on. In this scenario we got the Sniffy Panty Burglar trying to get his hands on sweet smelling panties plus some other items he can actually pawn. He breaks in the house as Phoenix and her husband are in bed. While in the walk-in-closet our Sniffy Panty Burglar makes a bit too much noise which startles Phoenix. As she goes to see what the commotion was, he grabs her from behind and tells her to be quiet as he was grabbing her, she liked the bulge coming from his hip. Being the horny vixen that Phoenix is she took this as an opportunity to get some strange dick, RIGHT ON THE BED WHERE HER HUSBAND LAY. Crazy stuff, crazy chick, hot update.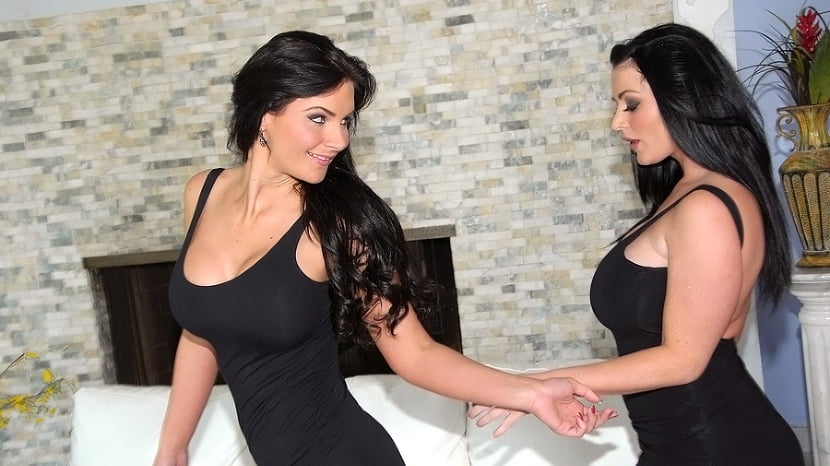 Are you ready for some Sophie Dee, Phoenix Marie, together with Preston Parker? I hope so because here you have it and it's as action packed as the girls asses are about to be. Phoenix's birthday just passed and Tony brought her, well both girls a gift. Anal Beads on a red balloon. These two chicks are thick and juicy with ass for days. After some playful fun together. Preston enters the building to make it a threesome. They had him going crazy to the point he almost busted early. Being the trooper he is, he gathered himself and took care of business. This is a scene to remember and I'm sure you'll bust one in the first few Hot minutes.