Latest updates featuring Rebecca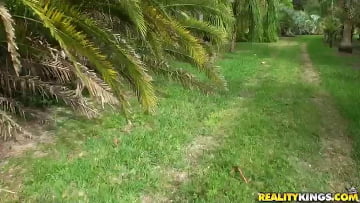 3rd February
- I was riding my bike through the park when I noticed this cutie sitting by herself in the grass. I approached her and asked her what she was doing. Sh
e said she was eating lunch for her break from work. She only had a twenty five minute lunch so I had to work fast. I persuaded her to come with me to a more private part of that park. I made a deal with her to suck and fuck my cock for some money. She sucked my dick nicely and I pounded her sweet pussy. I glazed her pussy with my my juice.
...Read More
>> CLICK HERE TO DOWNLOAD <<
20th June
- Rebecca and her business partner are celebrating with some drinks after scoring a deal that would earn them a lot of money. Things heated up pretty qu
ickly when Rebecca gave him the eyes - you could tell she just wanted him to take control and do her! He took her drink from her and started kissing and caressing her, bending her over and tasting that perfect pussy and ass of hers! He fills her tight butthole with his massive stick and takes turns fucking both of her holes before dropping his load in and around her mouth!
...Read More
2nd May
- Rebecca had her personal trailer over to help her with stretches and exercises. Rebecca was giving him the eye as he was stretching her leg and he imm
ediately knew what she wanted. He rubbed her pussy through her shorts while they kissed and not long after her mouth was stuffed with his man meat! Rebecca bent over and took his huge dick like a good girl! After she came all over his rod, he laid Rebecca down and fingered her ass while licking that pretty little pussy just to get her ready for something bigger. He pummeled her ass over and over again until exploding all over her asshole!
...Read More