Latest updates featuring Sydnee Capri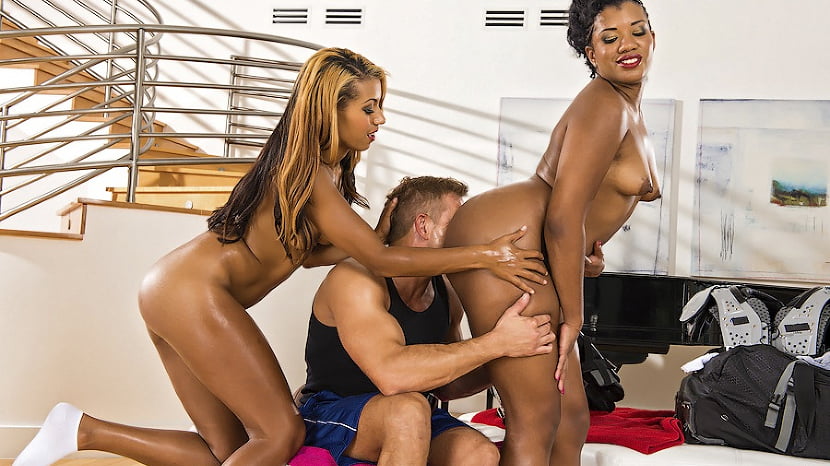 Syndee and Sierra grabbed some football gear Billy had left around the house and Sierra dared Syndee to try on his should pads just to play a little dress up. Billy caught them red handed and was pretty upset since he had told Sierra many times before not to goof around with his equipment. Syndee and Sierra knew just how to calm him down by letting him join in the fun. Share and share alike is the rule of the land in Round And Brown town this week. They both took turns getting their round, brown mounds pounded by Billy.

After a word association game, cute, curly-haired Audrey Rose is ready for a different kind of play - a nasty anal threesome with gorgeous brunette director Bobbi Starr and her pal Mickey Mod. Bobbi starts things off, pushing Audrey to all fours and jamming her tongue up the sexy girl's asshole. Bobbi fingers Audrey's anus, preparing her for Mickey's large black cock; he rectally defiles the submissive slut and makes Bobbi and Audrey taste his greasy dick ass-to-mouth. When this ferocious ass fucking is finished, Audrey kneels on the carpet, opens wide and receives a gooey mouthful of hot sperm.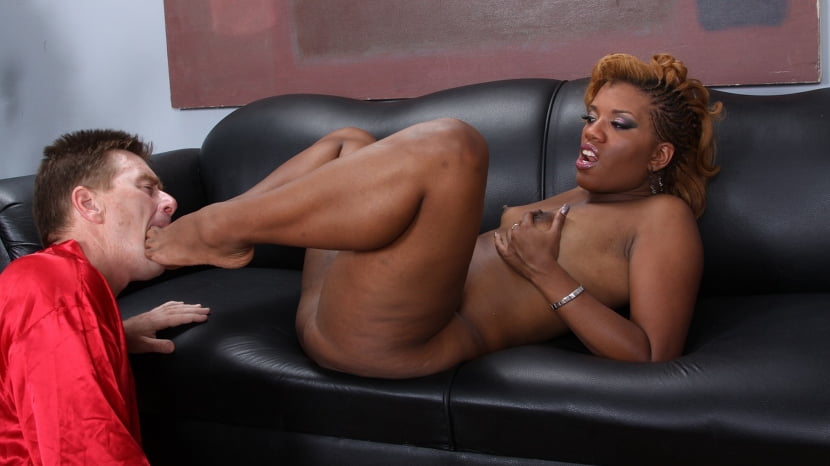 Elena Heiress is a super-pretty sexy Latina in a black dress with enhanced but juicy boobs and a supernaturally gorgeous ass. Speaking right to the viewer, Mistress Elena introduces herself before teasing and taunting in luscious close-ups of her quivering, spread-apart cheeks. Fade to Elena working at her boutique, humiliating her sissy-boy customer Kyle Stone. Making him out for a wimp, she demands he get down and kiss her feet. He sucks her toes, cleans the bottom of her feet, and then dresses in women's lingerie, after which he's allowed to crawl up behind the seated Heiress and dine on her protruding ass. Making constant fun of him, she gets up on the table for more ass worship before making him lay down so she can strip off her dress and do some serious face-sitting. This turns her on enough that she stands leaning against a table and allows wimp Kyle to service her pussy with his mouth. She rides his face in several positions before allowing him to jerk off - and even helping him, just a bit.
So today my friends, we have my good friend Sydnee Capri on the scene. She travel al the way up to my house on a fucking bike, lol. By the time she got there it seemed that her back tire was completely flat. So I told her I have a friend that lives close by and he could probably maybe give her a ride home. Now if you know Sydnee she is a very horny and persuasive woman when there is dick around. So I called my boy over and as soon as they met she was deep throating his cock like a she needs a ride home. Now my boy loves him some big black ass. She jumped on top of his cock to show him exactly how her big ass feels slapping all over him. It kind of looked just a little that my boy could barely handle it, but all the way up to the end I was routing for him. With a solid effort, he gives her a super fucking huge load over her pretty ass face like blockbuster status, BOOM.