Latest updates featuring Tiffany Cane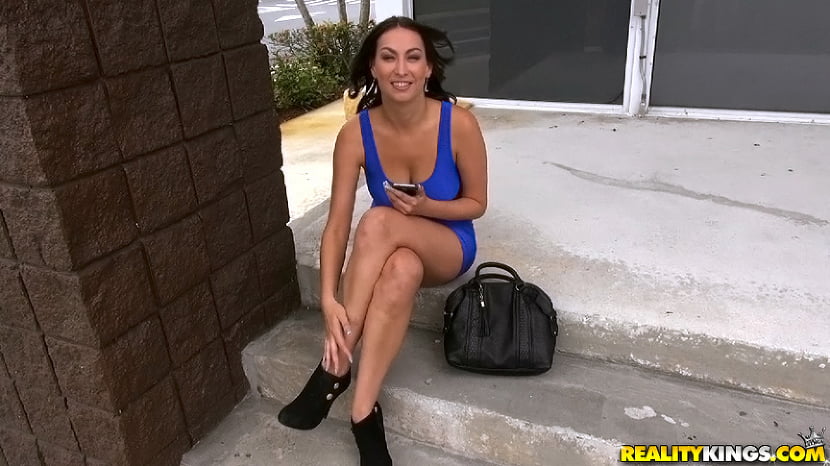 Jmac was out taking surveys and found this sexy girl, Tifanny, sitting on the stoop in a form fitting one piece that accentuated her big tits. She was a little weary, but Jmac's boyish charm, and the offer to pay for her time, soon had him sitting next to her which offered a chance to get a piece. The dollars kept flowing, and Tifanny got less and less reserved, as she flashed her pussy and sucked cock. They took it to a more exclusive local, the middle of the woods in some park, and they got down to the hardcore business. This shy girl showed Jmac what's up, as she sucked, rode, and ground his dick until he exploded into her mouth and face.

This week we have once again done it. We did our Cinco de Mayo episode. We were cruising through the neighborhood looking for some booty, when we found this fine ass honey running her dad's food truck off the side of the road. We had to pull over and buy a soda or something. We started to talk to her and she seemed easy going. We had to get her on the bus, but how? With money that's how! How much money? A shit ton load. We offered her a whopping 200 dollars for a 20 minute interview. All she had to do was shut down shop and get in the bus. Once she realized that its more money she could make selling sandwiches she got in and we had her in our scummy grips. Afterwards was a series of events that lead to her being naked doing a handstand while my homeboy fucked her in the middle of downtown traffic. Yeah that's how we roll cabron!