Latest updates featuring Victoria Valencia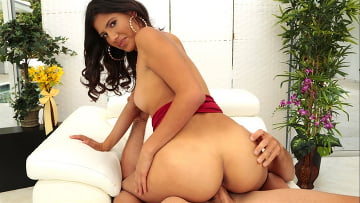 24th June
- We rolled up on Victoria Valencia as she sold goods on the side of the road. This slim Latin was selling more than we could imagine. She immediately g
ot real fresh and down to business. We didn't hesitate and took her offer. We got her back to our spot, and she showed off her pretty ass. She was happy get on her knees and take as much dick as she could fit in her mouth. Sean used his man cob and made sure he got a good deal. He left a creamy cob load on her face before she was sent back out to finish her daily deal.
...Read More
>> CLICK HERE TO DOWNLOAD <<
6th July
- Cruising down the streets of Miami Beach we came across Victoria, she was headed to the beach for some fun in the sun, or at least thats what we under
stood form the bikini top and short shorts she was wearing. Victoria spoke little to no English, but that didn't stop us from trying to get her on the bus and laid! At first Victoria was giving us attitude in her native tongue "Cuban" but after we started flashing some money her tone changed completely. Soon enough we had her on the bus taking off her top and sucking on Tony Rubino's dick. Ha! ease peasy. later bitches!
...Read More