Latest Updates from 'MilfNextDoor' at Reality Kings (Page 2)


This week, Brianna had her friend Emily in town as a guest. She took her out to see some sites, had a cook out at a local park, then took her home. Brianna had Emily all to herself for the weekend since the husband was away. When she took Emily to the guest room, and she started unpacking, Brianna noticed she'd brought a toy along to play with. That's when things got interesting, as they started kissing and stripping naked. Emily showed off her juicy ass while Brianna went to town on her pussy. Don't miss out on all the hot action between these two smoking hot MILFs.
Charlotte finally found a suitable baby sitter so she was able to accept Brianna's invitation to spend the afternoon with her. Soon after catching up on the latest gossip, the ladies went into the pool for some titty sucking and muff diving. Brianna's neighbor wasn't much of a stealth voyeur because the ladies overheard him walking towards the backyard fence. They decided to take the action to the patio were they pleasured one another and experienced multiple orgasms.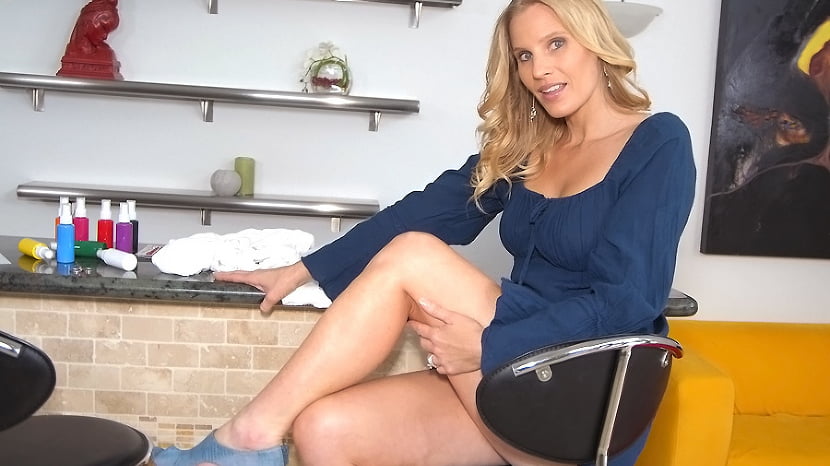 Brianna was cleaning up her place after she had craft night the night before. Jlove came over and was looking hot in that dress. Jlove wanted to make some crafts, so they designed some tank tops. After designing the tank tops, they put them on. They were both looking super sexy in those tank tops and panties. Brianna asked Jlove if she had ever been with a women. Jlove told her no and Brianna replied that she had a lot to show Jlove. Soon after, Brianna took off Jloves tank top and revealed those big tits. They licked each others pussies on the counter and on the couch. They sixty nined on the floor as Jlove had her luscious ass in the air. It was a great afternoon with these two hot MILFs.