Latest updates featuring Ruby Sparx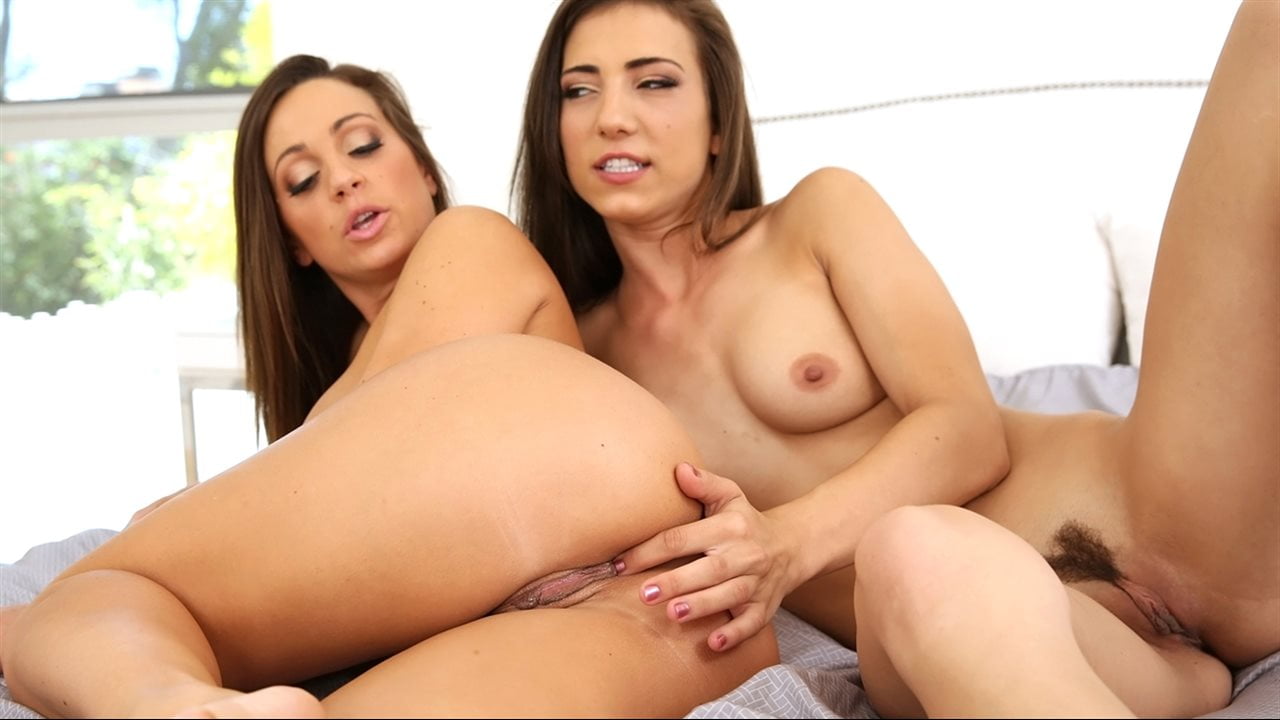 Ruby and Abigail engaged in a friendly all out super soaker war. The ladies drenched each other and after running out of ammunition, they took the battle indoors. Abigail put her guard down and promptly found herself mounted. Ruby straddled Abigail's pretty face and slid her wet pussy all over it. Soon after, Ruby tongue fucked her tight little bunghole. Abigail had multiple assgasms and then reciprocated. The girls finger fucked each other and then called a truce.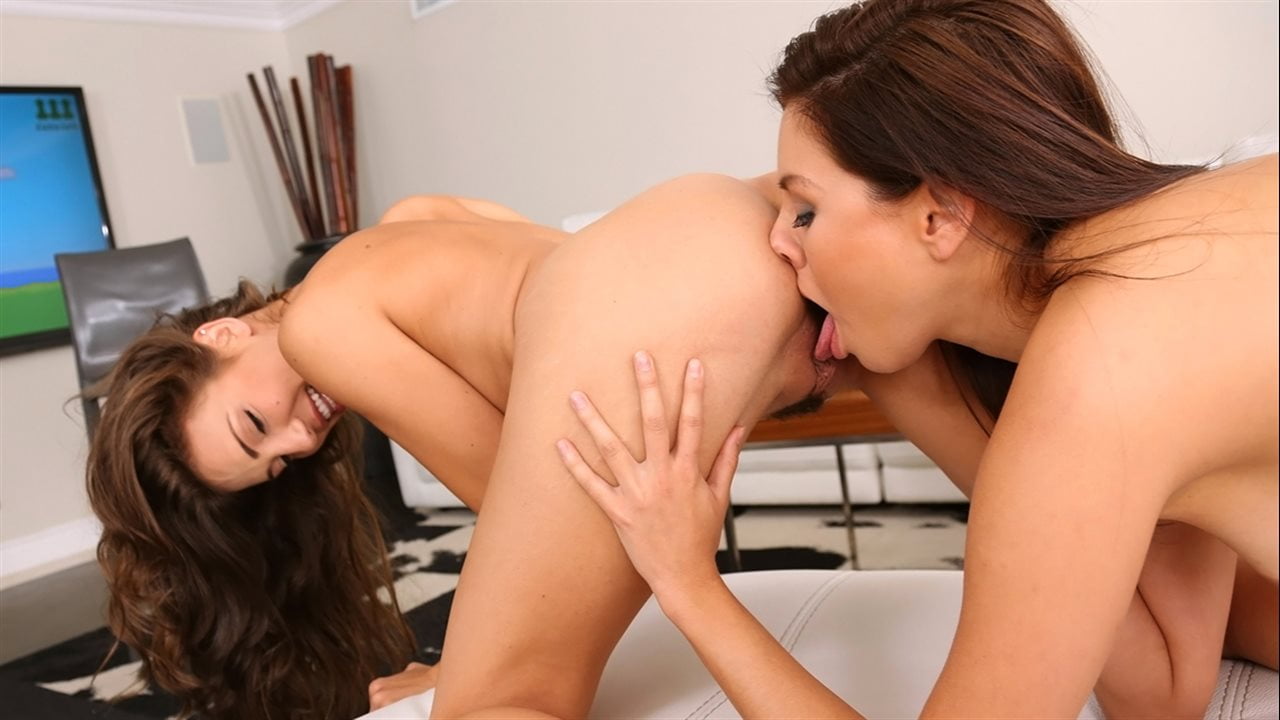 Shyla was playing a brand new video game she had just downloaded and Ruby overheard her having a blast from upstairs. She tiptoed her way downstairs to spy on her. She saw Shyla's little butt poking out from her yoga pants and couldn't resist. Ruby laid on the couch by Shyla and hiked her skirt up. She tickled her clean shaven pussy while staring at Shyla and of course Shyla caught her redhanded. She told her to stop being such a perv and returned right back to the game she was enthralled with. Ruby crawled over to Shyla until he face was eye level with Shyla's booty and she surprised her by burying her tongue into her ass.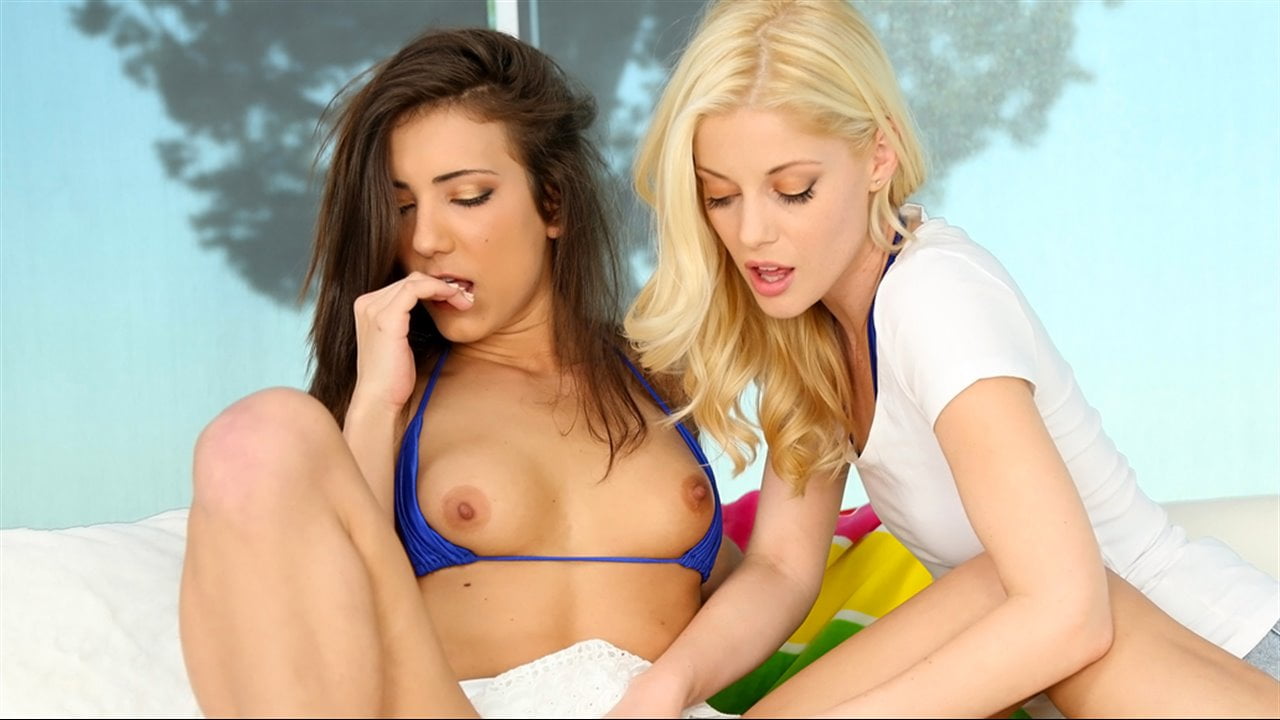 We have two hot California beach cuties for you this week. Ruby and Charlotte started the day at the beach then went home to hang out after some sun bathing. Charlotte was all over Ruby and kept touching her. Ruby was shy since she had never been with a girl but she soon got into it. These two hotties went to town on each other. Ruby picked up how to eat pussy real quick and had Charlotte moaning louder every moment. Dont miss out , this one is hot!!!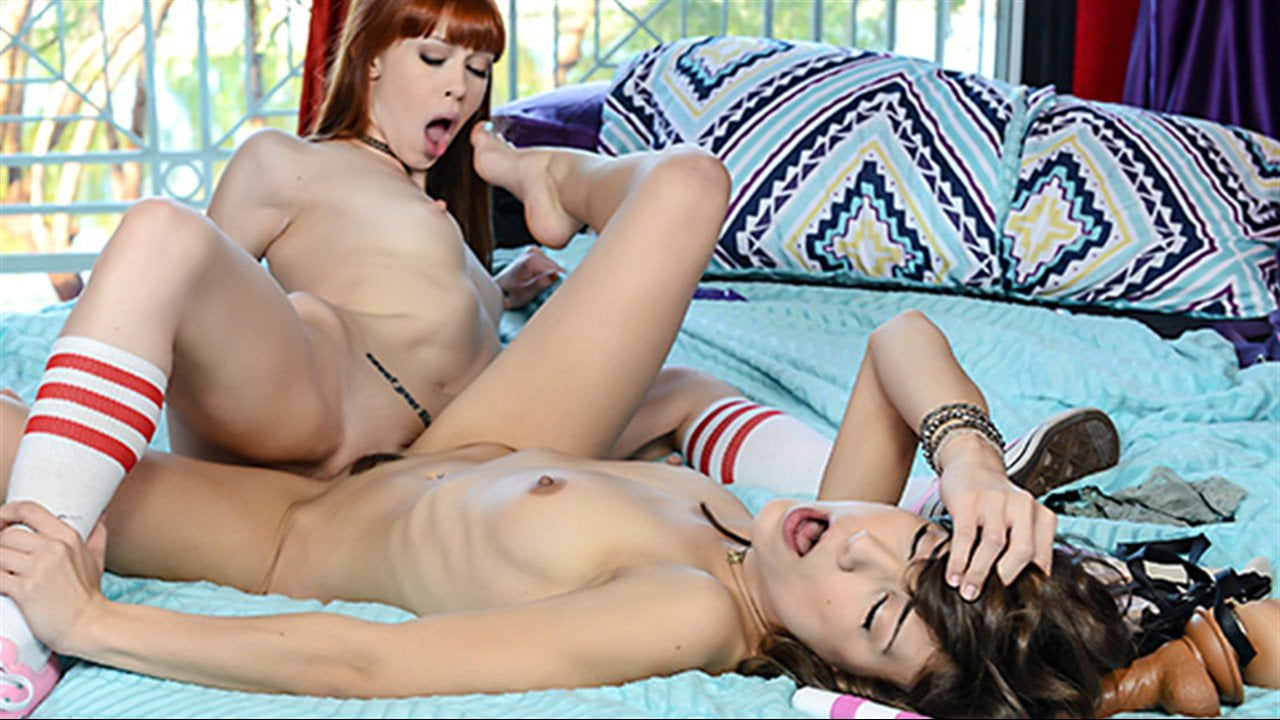 Alexa Nova isn't happy about sharing a room with her step-sister Ruby Sparx, considering that they're both over 18. The girls decide to draw a line to separate their space, but the girls end up getting in each other's way just to spite the other. Things escalate quickly when Ruby tries to get Alexa to leave the bedroom by stripping out of her clothes and masturbating. But Alexa isn't going to budge and decides to play that game by also masturbating! Frustrated that they can't get each other out of their bedroom, the girls decide to get each other off instead!