Latest updates featuring Savana Ginger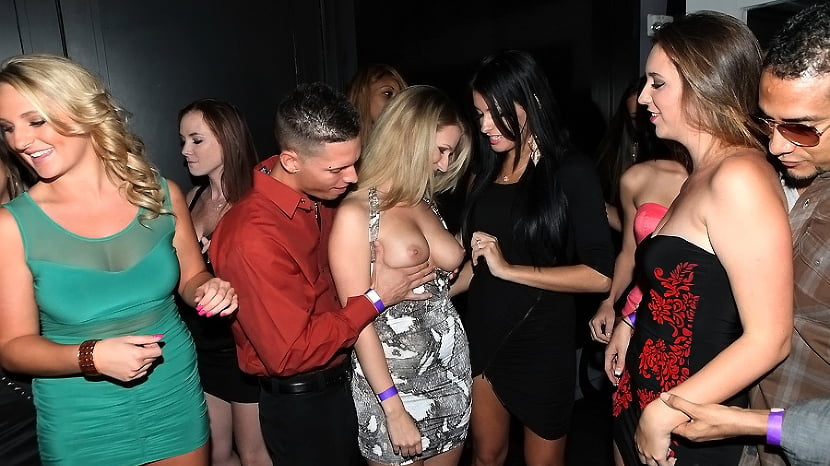 This party of hotties was filled with great asses and some beautiful bodies. There was so much eye candy, we didn't want to blink. The asses were large and in charge. Waves were made with the amount of ass that bounced and shook to the music. The ladies were ready to have some fun while the ones that left their panties at home were ready to do a lot more. Even though some of them had panties, it didn't stop them from taking some cock. The guys took their time and made sure there was no pussy left unsatisfied. The girls stole the night away, as they spread their legs wide and took in the pleasure of being in the VIP.
Savana hired Jmac to do some handy work around the yard and it was not working out at all. He was slow to say the least and was not getting much of anything done. She came out to yell at him to do his job but easily got distracted once she saw him with his shirt off. She heard he had a huge cock and thought this would be a good way for him to make up his less than stellar yard work. She whipped out her huge tits and let Jmac suck all over those then she got to work slobbing on his cock. She then moved the party indoors where she really put him to work. Don not miss this Big Tits Boss showing her employee who the real boss is.