Latest updates featuring Blake Morgan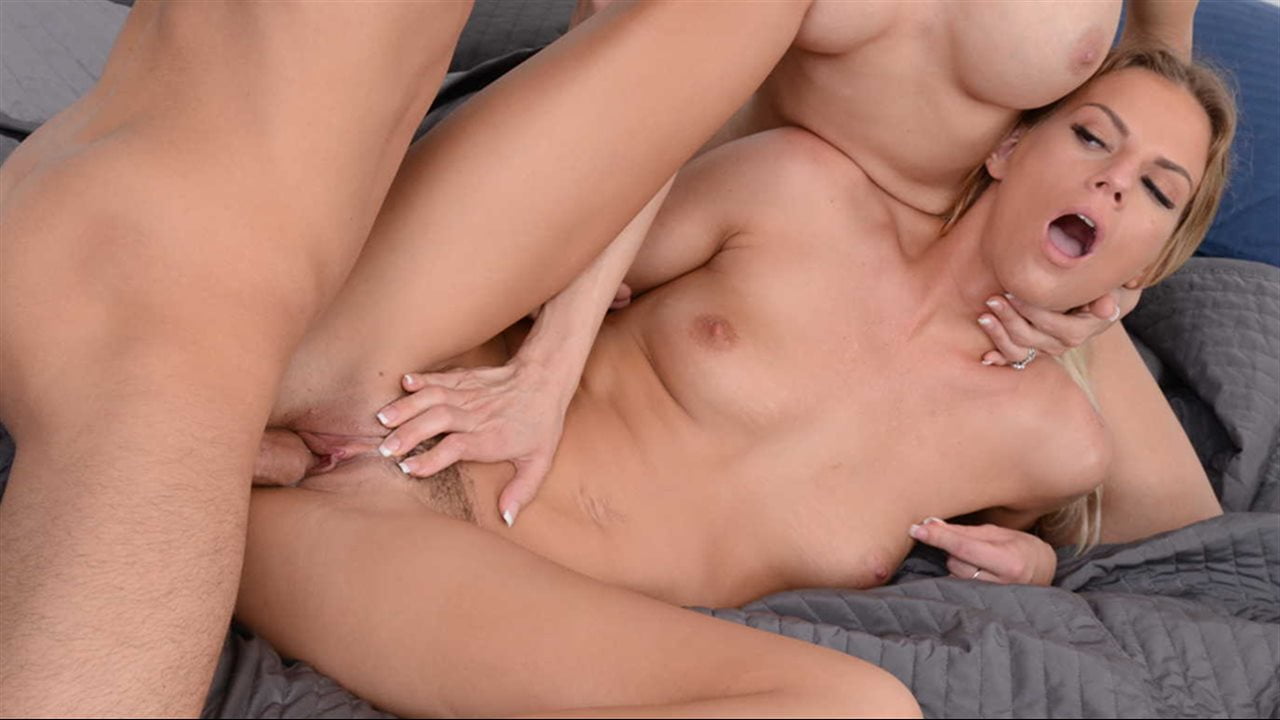 The ever-so-sexy Sami St. Clair woke up in bed with her boyfriend Tyler Steel still horny as fuck from their late night of banging all night. Sami and Tyler start hooking up, only when Tyler's new stepmom Blake Morgan suddenly enters the room! Tyler covers himself and his college girlfriend up as Blake asks if they want some breakfast. Ms. Morgan gets Tyler to run out to the store, which gives her time to be alone with Sami! While Sami enters the shower, Blake can't help but want to sneak in and get a peek at what her new stepson has been tapping! So when Sami catches Blake watching her masturbate in the shower, this tempting teen gets turned on by the fact that a slutty MILF like Blake Morgan is eager to get at her beaver! But when Tyler returns, will his new stepmom be willing to share his girlfriend's dripping wet pussy with him? Looks like what Blake was really hungry for was some hot sex with two teens who could use her experience!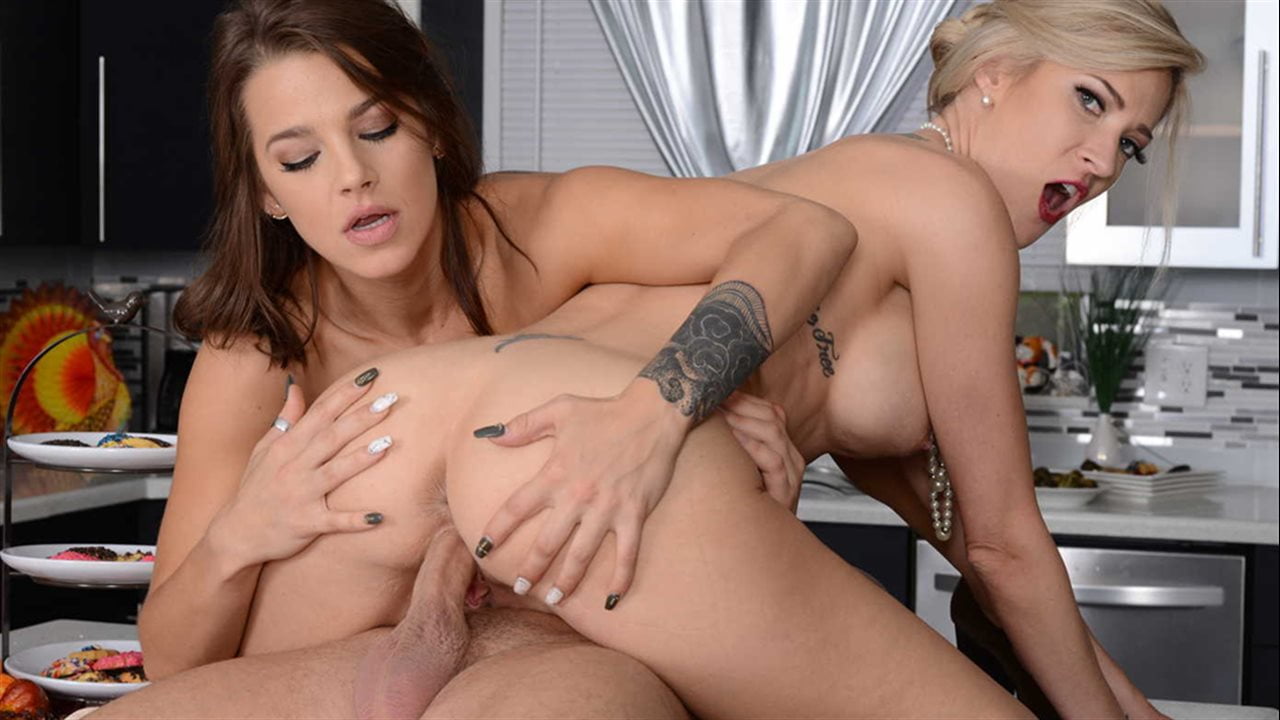 Evelin Stone brings her new boyfriend, Seth Gamble, to her dad's place for Thanksgiving. When they arrive, they meet Blake Morgan, Evelin's dad's new girlfriend. While Evelin catches up with her dad, Blake asks for Seth's help in the kitchen. Turns out there's more than the turkey that needs stuffing! But first, Blake sucks Seth's big hard cock and gives him a taste of her dripping wet pussy! They are interrupted when the kitchen timer goes off and dinner begins. But, the fun continues during dinner with Evelin and Blake taking turns playing with Seth's cock under the table! Then, Evelin sneaks off for a quickie with her boyfriend while her dad and Blake stay in the dining room! When Blake does the same, Evelin walks in on Seth pounding her new stepmom's dripping wet pussy! She's shocked, but Blake reminds her it's a time for sharing and that there's plenty of Seth to satisfy them both!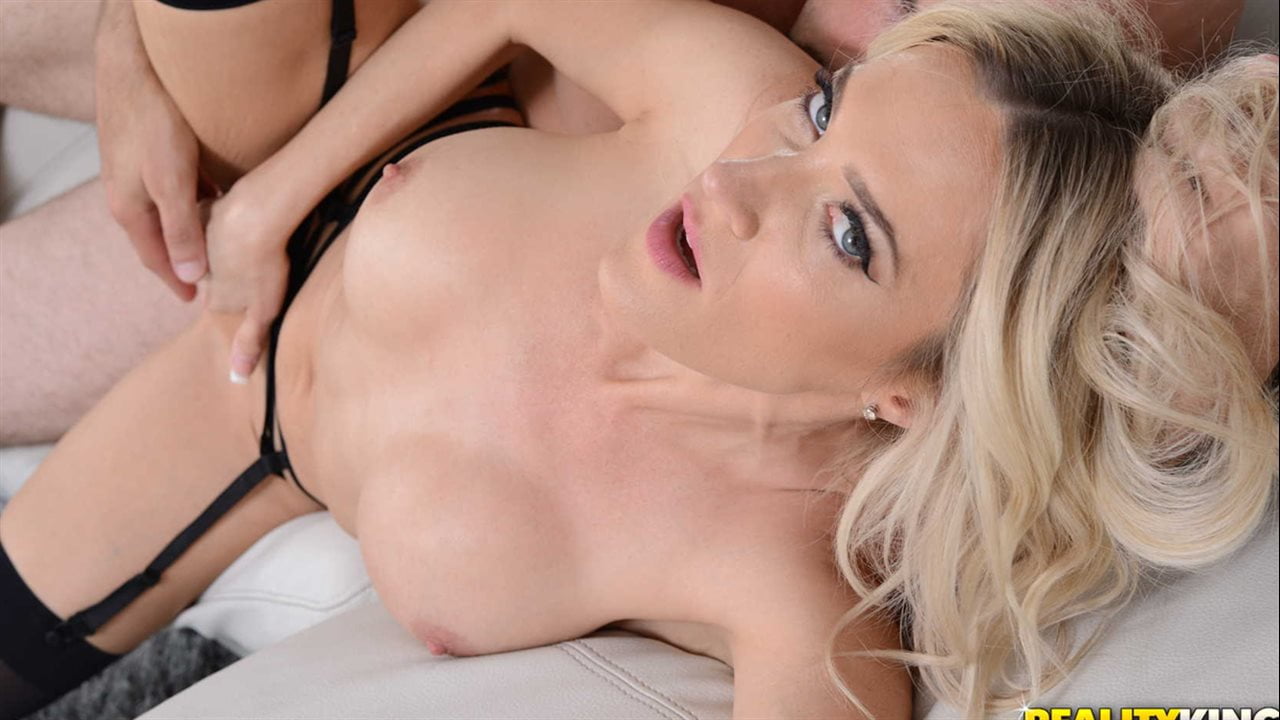 Jmac receives a phone call from Blake Morgan, his buddy Cody's mom, inviting him to a surprise party for Cody. Of course Jmac is happy to attend. However, when he shows up to Blake's house, he soon finds out the horny MILF has other intentions! First, she greets Jmac wearing only lingerie, then she pushes him on the couch and starts masturbating for him! After her delightful surprise show, she pounces on him and buries his face in her big tits before tit fucking him! Tired of her boring husband, Blake only has one thing in mind: getting Jmac's big cock deep inside her. How could Jmac say no to such a request? After all, it's not every day you get to fuck your best friend's mom! To show how serious she is, Blake wraps her luscious lips around Jmac huge rod. Then, Jmac is happy to fuck the MILF's brains out after licking her dripping wet pussy!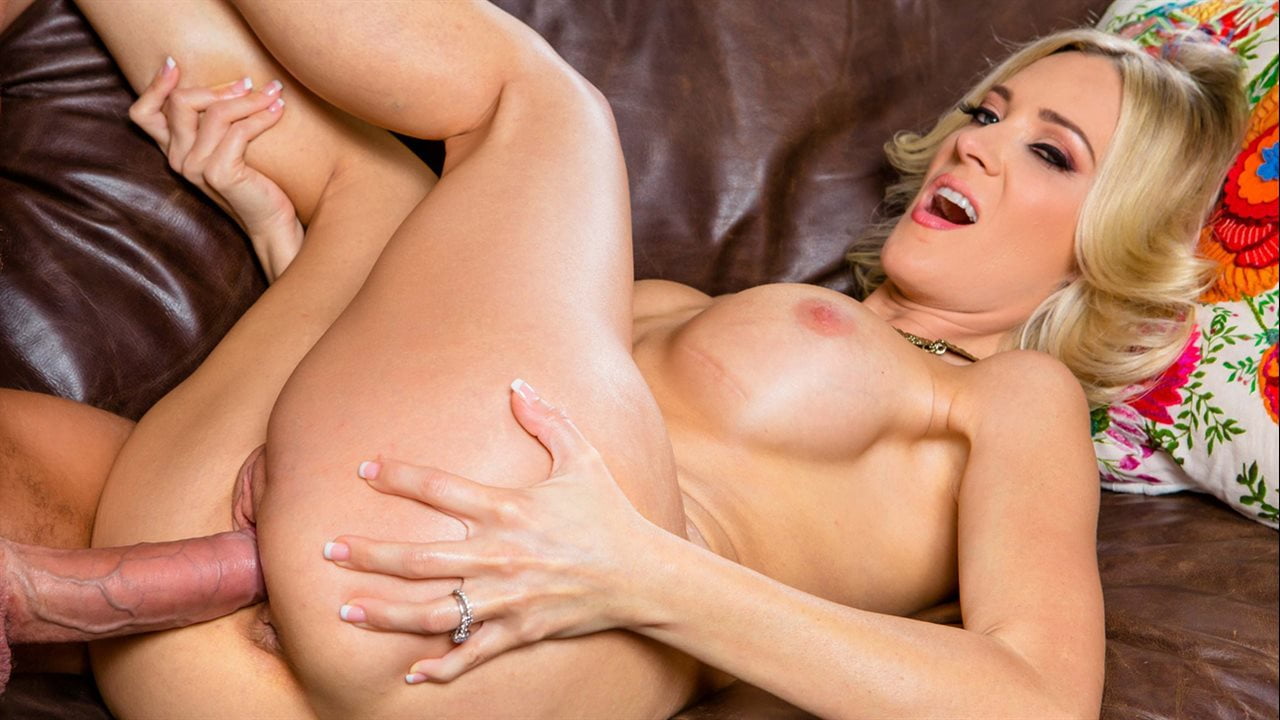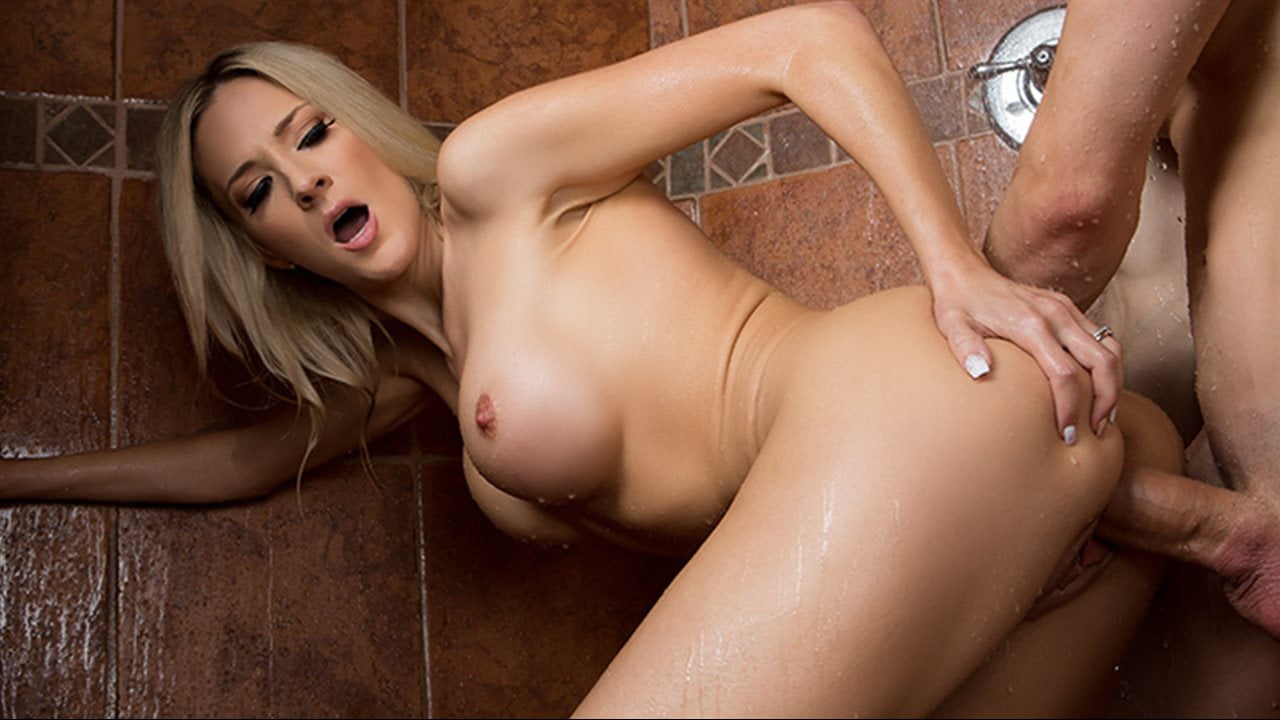 Blake is a sexy MILF doing her part to help the community by taking in a young hot baseball stud for the summer season, or at least that's what she says. Blake is actually a sex fiend who likes them young, hung, and full of cum and that's exactly what Alex D is. Doing her part, Blake feeds him, gives him shelter, and offers a little bit of guidance along the way—lucky for him her strike zone is ready for all his balls.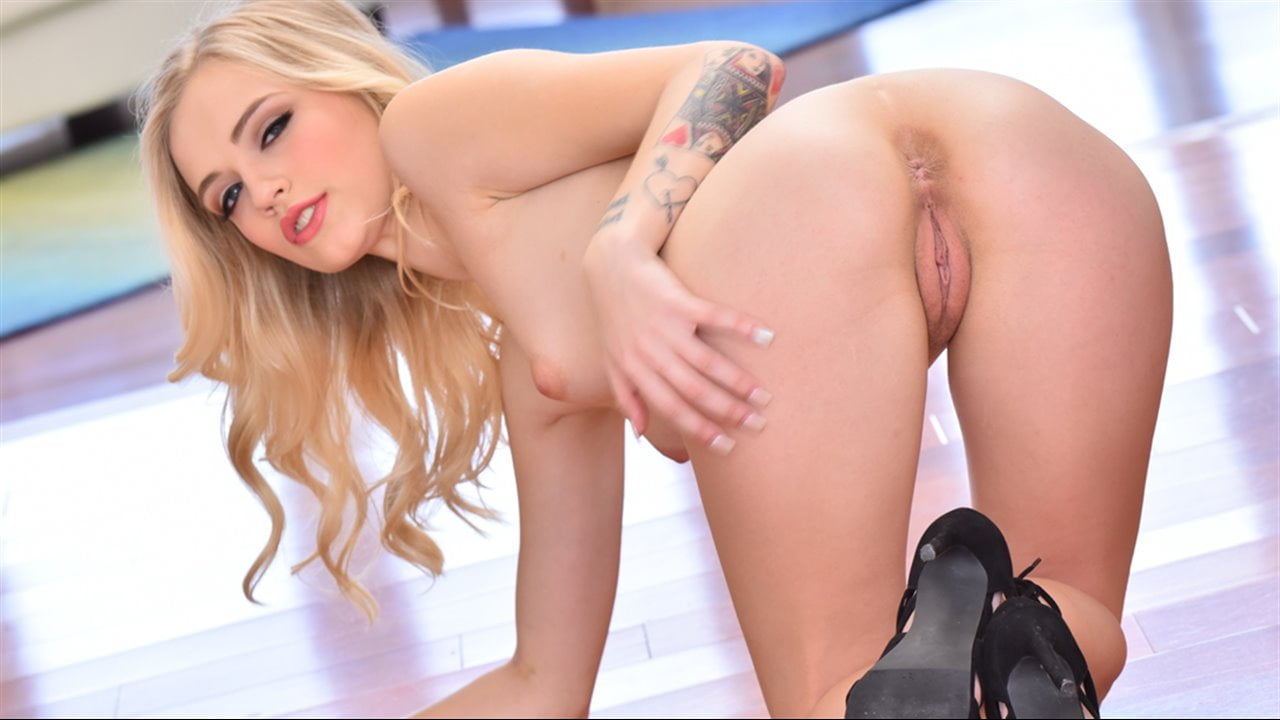 Stunning, young blonde Alex Grey made an awful mistake, drunkenly sleeping with her stepfather, Mr. Pete. Ever since, they've been sneaking around in secret; Alex's mother thinks Pete is simply expressing fatherly affection. He threatens to snitch if the slender beauty won't keep servicing him! With her mother in the next room, Alex sucks his hard dick. They even chat with Mom, fucking as Pete pretends to help his stepdaughter study. After a forbidden pussy pounding, he cums on Alex's pretty face.